Book an Appointment
Thank you for visiting our booking site!
We are so excited to be back in the clinic, offering in-person sessions once again! Please note, we are still offering virtual sessions should you feel more comfortable with this avenue of treatment.
Clients booking in-person sessions: you will receive an email outlining our current policies and procedures for treatment during COVID-19. Please be advised that you will also receive a screening tool the night before OR morning of your session. This MUST be completed prior to attending your session at RISE.
Please feel free to contact us by phone, email, or social media @rise.physio for more information.
Welcome to our online booking site
Physiotherapy
Physiotherapy is a science, including the assessment, maintenance, and restoration of the physical function and performance of the human body.
Services Include:
- Manual therapy
- Integrated Dry Needling
- Acupuncture
- Pre/Post-op Rehabilitation
- Exercise
- Sports Rehabilitation
- Vestibular Rehabilitation
---
Pelvic Floor Physiotherapy
---
Registered Massage Therapy
---
Counselling / Psychotherapy / Social Work
Individual Counselling
Child and Youth Counselling
Anxiety
Depression
Stress Management
Life Transition(s)
& more…
LGBTQ2+ Friendly
Offering Virtual and In-Person Counselling*
---
Lactation Consulting / Registered Nurse / Holistic Nutrition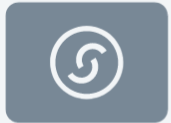 Gift Card
Give the gift of health to someone you care about.
Did you know that you can now purchase a gift card to our clinic from your online account?
First sign in or sign up to our clinic to purchase a gift card
Amanda Zoltek
(She/Her/Hers) MSW, RSW
Amanda M. Zoltek, MSW, RSW
Registered Social Worker, Psychotherapist
Amanda (she/her) is a Registered Social Worker, having received a Master of Social Work degree from Wilfrid Laurier University. She, prior to becoming a Social Worker, received a Master of Education degree – specializing in Social Justice Education – and an Honours Bachelor of Arts in Psychology, from Lakehead University. Amanda has also completed her 200hr Yoga Teacher Training. She is excited to integrate these professional and personal experience(s) into her Social Work practice at RISE!
Amanda's therapeutic practice is informed by Solution-Focused Brief Therapy (SFBT), Dialectical Behaviour Therapy (DBT), Acceptance and Commitment Therapy (ACT), and Cognitive Behavioural Therapy (CBT). Her personal approach to therapy is trauma-informed, strength-based, and client-centered. She will work collaboratively with each client to discover how to best achieve the growth and change that they are seeking, while guiding them toward resilience, independence, and self-sufficiency. Amanda is passionate about creating a warm, empathetic, and non-judgmental space in which every client will feel valued, heard, and safe to share and process their emotional experience(s).
Amanda M. Zoltek, MSW, RSW Registered Social Worker, Psychotherapist Amanda (she/her) is a Regi... Read More
Connor McIntyre
Connor is a caring and empathetic practitioner with great communications skills. He provides care in a manner that is respectful and inclusive to all. His patients are treated with professionalism, enthusiasm, and with their wellbeing at the forefront of every treatment. Connor graduated from Humber College with an Advanced Diploma in Massage Therapy. During his study and practice, he developed a clinical and evidence-informed approach with strengths in orthopaedic assessment, outcome-based massage, and therapeutic exercise. Connor also has experience working with populations who have individualisations such as pre/postnatal people, people who have limited mobility, and people who are experiencing complex medical conditions. Connor's background in personal training and athletics have also contributed to his fascination with the human body, its recovery, development, and performance. Connor's aim is for his practice to be recognized for his commitment to patient centred care, his dedication to continued learning, and his embodiment of the standards of practice set out by the College of Massage Therapists of Ontario and RISE Physiotherapy and Wellness. Outside of his passion for massage therapy, Connor is usually hiking with his long-time girlfriend, Hilary and their dog, Archer.
Connor is a caring and empathetic practitioner with great communications skills. He provides care... Read More
Kathy Thompson PT
Kathy is a caring and skilled Physiotherapist.  She is the founder of RISE Physio.  
Kathy graduated with her Kinesiology degree from the University of Western Ontario.  Upon graduation, she attended The University of Toronto's Physiotherapy program.  Since graduation, she has worked at three of the leading physiotherapy clinics in the communities she has lived in.  A recent move after the birth of her son brought her to the town of Orangeville, where she now resides with her family.  Her decision to open a clinic in Shelburne, Ontario was driven by her desire to provide 1 to 1 physiotherapy services to residents in a growing community.
​Since graduation, Kathy has completed a number of post-graduate courses.  In 2015 she achieved her Advanced Diploma in Manipulative Therapy, and in 2016 became a Fellow of the Canadian Academy of Manipulative Physical Therapy.  In 2017, she achieved her Certification in Integrated Dry Needling.  Most recently, Kathy has completed training in Pelvic Floor Physiotherapy.
​Kathy is a registered Mentor and Instructor of other physiotherapists in the Canadian Physiotherapy Association's Orthopaedic Division manual therapy diploma program.
Kathy enjoys leading an active lifestyle.  She has completed a number of endurance races including Ironman Triathlons, and The Boston Marathon.  Her favourite past time and way to stay active, however, is playing with and chasing after her young kids. 
Kathy is a caring and skilled Physiotherapist.  She is the founder of RISE Physio.   Kathy gradu... Read More
Miranda Thomas MScPT, BKIN(HONS)
Miranda is a passionate and dedicated orthopaedic physiotherapist. She graduated from the University of Toronto's Master of Science in Physical Therapy program in 2018 after completing her undergraduate degree in Kinesiology at Brock University, where she received the distinguished student award for the highest academic average. Since then, she has completed courses in soft tissue release and K-taping. Miranda is in the process of obtaining her diploma of advanced manual and manipulative therapy. ​ Miranda provides a thorough physiotherapy assessment, and that attention to detail allows her to create an individualized treatment program that focuses on deceasing pain, gaining mobility and increasing strength. Miranda's top priority is helping you to meet your functional goals. She uses a combination of manual therapy techniques, personalized exercise prescription and education to help you understand your body and enable active participation in your healing. ​ Miranda was a National level Irish Dancer for 15 years which has fuelled her passion for orthopaedics and manual therapy. Outside of the clinic you will find her exercising, cooking, camping or skiing. But what Miranda enjoys most is talking about healthcare with her husband (who is a paramedic) and hanging out with her toddler and preschooler!
Miranda is a passionate and dedicated orthopaedic physiotherapist. She graduated from the Univers... Read More
Rocky Bains
While playing hockey in his teenage years Rocky was familiar with massage therapy and he knew he would one-day work as a massage therapist. His passion for Massage Therapy began at a very early age and in 2015 he graduated with an Advanced Diploma of Massage Therapy from Humber College. Rocky is registered with the College of Massage Therapists of Ontario. He has worked alongside osteopaths, physiotherapists and fellow RMT's throughout his career of nearly 7 years. Rocky is dedicated to provide the best possible care through assessment and rehabilitation. He is always looking for new challenges to improve himself and his patients.
While playing hockey in his teenage years Rocky was familiar with massage therapy and he knew he ... Read More
Naomi Higenbottam
Naomi Higenbottam IBCLC, RN, BScN, MPH, CNP
Naomi is a Lactation Consultant, Registered Nurse and Holistic Nutritionist.
Naomi received a Bachelors of Science in Nursing degree from York University and a Masters of Public Health degree from The University of Waterloo. She completed her Diploma of Holistic Nutrition and Naturally Designed Pregnancy Certification at the Institute of Holistic Nutrition. Naomi received her Certification in Breastfeeding Education from The International Institute of Human Lactation Inc and passed her board exams in May 2021 to become an International Board Certified Lactation Consultant. Naomi has completed tongue tie assessment training through Luna Lactation & Wellness.
Naomi has worked for over 10 years in the community supporting new moms during their postpartum and breastfeeding journey. Naomi has worked with breastfeeding families through the public health breastfeeding clinics, in the Healthy Babies Healthy Children program and in private practice. Naomi takes a holistic approach with lactation support and works to determine root causes of any breastfeeding challenges and helps to guide families towards their personal breastfeeding goals. Naomi uses evidenced based research to inform her recommendations and assessments.
Naomi is happiest outside in the forest with her partner and 2 children. She has 3 free range chickens and a dog that that she rescued from Aruba. In her spare time you'll find her practicing yoga, reading, gardening and making body care products.
Naomi Higenbottam IBCLC, RN, BScN, MPH, CNP Naomi is a Lactation Consultant, Registered Nurse an... Read More
Michelle Vanderpol PT
Michelle graduated from Queens University in 2012 with Masters degree in Physical Therapy. As an avid life long learner Michelle then went on to earn her FCAMPT diploma, a certification dedicated to the highest level of orthopaedic training in Canada. Michelle also saw the need for a greater contribution from Physiotherapists pertaining to Pelvic Health; individuals with pelvic pain disorders, urinary incontinence and pelvic organ prolapses to name a few, and as such dedicated countless hours to proving expertise in this field. Michelle's philosophy- Look at the whole body. Whether you have knee pain, chronic low back pain, or a long standing history of incontinence; the body is a complex and interesting system that is inter-connected. Her treatment strategy is always hands on, and her goal is to get to the root of the problem, not just address the symptoms. Michelle also acts an instructor for Pelvic Health Solutions, a company dedicated to the instruction of Pelvic Health for Physiotherapists. When Michelle isn't working she is usually enjoying the great outdoors with her husband, daughter and dog.
Michelle graduated from Queens University in 2012 with Masters degree in Physical Therapy. As an ... Read More
Alexandra Caramete
Alexandra is a compassionate, and greatly experienced Physiotherapist. Alex's health care journey began at York university where she completed her Honours Bachelor Degree in Kinesiology. She later graduated from the University of Toronto with a Masters of Science Degree in Physical Therapy in 2012. ​ Alexandra's unending thirst for knowledge drove her towards post graduate courses. She completed the McMaster University Medical Acupuncture Program in 2013. Striving to differentiate herself as a practitioner and help a specialized population, Alex pursued advanced training in managing Dizziness related issues through Vestibular Rehabilitation. She has significant experience in the diagnosis and treatment of Benign Paroxysmal Positional Vertigo (BPPV), vestibular hypo function and post concussion management. Alex has successfully completed her Diploma of Advanced Manual and Manipulative Physiotherapy through the Orthopaedic Division of the Canadian Physiotherapy Association in 2018 and is a CAMPT Certified Physiotherapist. In 2019 she also became certified in integrated dry needling. ​ Alex's philosophy is an integrated, patient specific approach to treatment. She loves to combine the various modalities in her toolkit! Her treatments marry the use of hands-on manual and manipulative therapy, acupuncture/dry needling, cupping, and targeted active exercise programs to successfully treat the spine, vertigo, dizziness and concussions as well as peripheral orthopaedic conditions. ​ Outside of work, Alex is a proud die hard Raptors fan! She's always ready to chat sports. She loves to keep active with weight training. Alex currently resides in Tottenham with her hubby, golden-doodle fur child Maggie and baby girl Amelia.
Alexandra is a compassionate, and greatly experienced Physiotherapist. Alex's health care journey... Read More
Nina Ronczka
Nina is a lifetime resident of Dufferin county. Growing up, Nina worked as a lifeguard and swimming instructor at the local recreation centre. It was this experience which sparked her passion for human movement.
​Nina is a graduate of the Humber College School of Massage Therapy and has experience with Sweedish and deep tissue massage in both spa and clinic settings.
She is very excited to be joining the team at RISE and offer her services in her own community!
Nina is a lifetime resident of Dufferin county. Growing up, Nina worked as a lifeguard and swimmi... Read More
Select a treatment from the list on the left
to view available appointment times